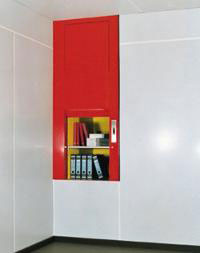 This lift is an extremely versatile product and can be used in a variety of applications from the office to the busy kitchen environment to the local pub. The nature of it's design and the use of quality components ensures that the lift can be used up to 300 times per day.
Please chose a specific service lift:
The ingenious construction method of our service lifts means that they can be used for almost any purpose according to your specification. The flexible design means that there are over 160 options depending on the required load, available space, door type and choice of finish.